Amazon Listing Optimization
Conquer Conversion Rate
Optimization
Bolster your conversion chain with copy that captivates and creatives that convert.
























We Reverse Engineer the Top 5%
of Your Competition
The Result: Data-Driven Brand Positioning that Converts More Shoppers into Buyers
Keyword Optimized Copywriting
Our seasoned copywriters leverage State-Of-The-Art Amazon keyword research tools, NLP, ML, and proven rank-improving frameworks.
Your copy will be captivating, relevant to shopper search queries, and index your Product Detail Page for the highest number of in-market Search Terms.
Title, Bullet Points, Description, Back-End Optimization, A+ Content, Brand Story, and Amazon Storefronts.
3-Stage Internal Review Process + Revisions Guarantees Your Satisfaction.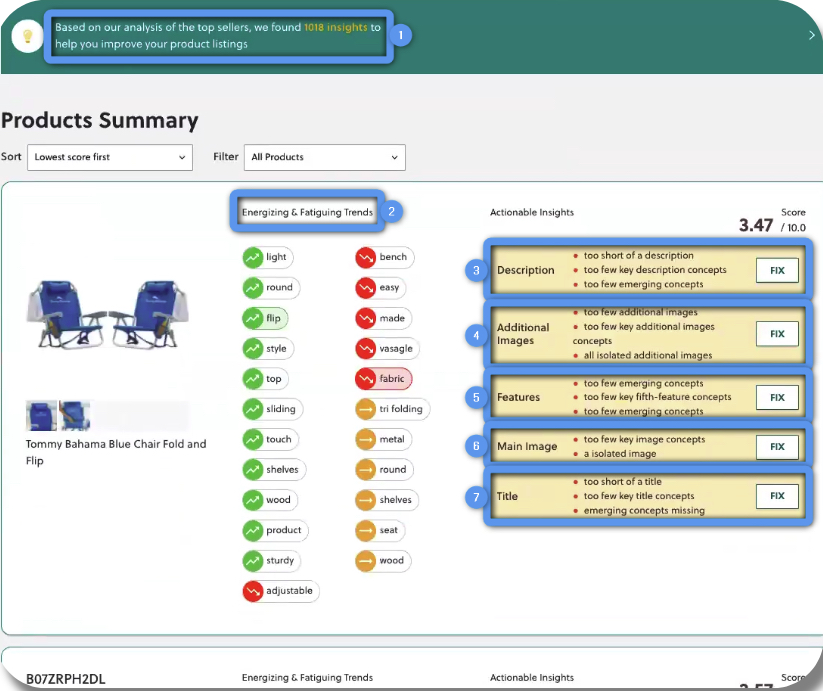 Conversion Optimized Listing Image Design
In-House Photography
3D Hero Images & Renderings
Designed Infographics
Competitor Comparison Images
Lifestyle Images with Models Available
3-Stage Internal Review Process + Revisions Guarantees your Satisfaction
Now Available: Product Packaging Design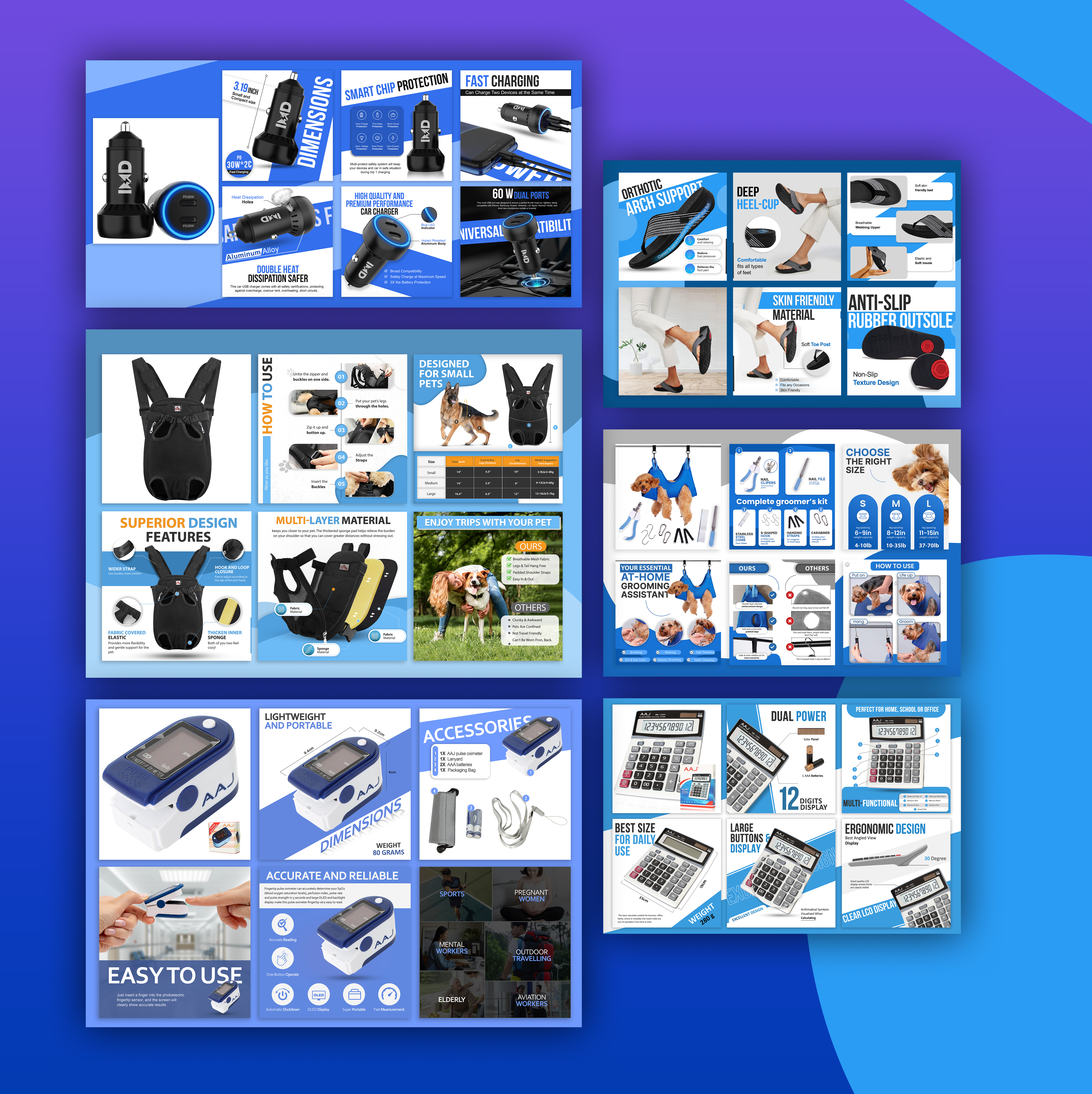 Design-Centric A+ Content
Nearly 90% of a shopper's buying decision is based on information gathered through visual content.
Standard Amazon Product Detail Page (PDP) Descriptions are formatted in block text, and do not engage the shopper.
Product Detail Pages that leverage A+ Content experience a 5% – 10% higher Sales Conversion Rate across Amazon, on average.
Product Detail Pages leveraging Design-Centric A+ Content can experience a 10% – 20% higher Sales Conversion Rate.
Now Available: Premium A+ Content & Brand Story (when qualified)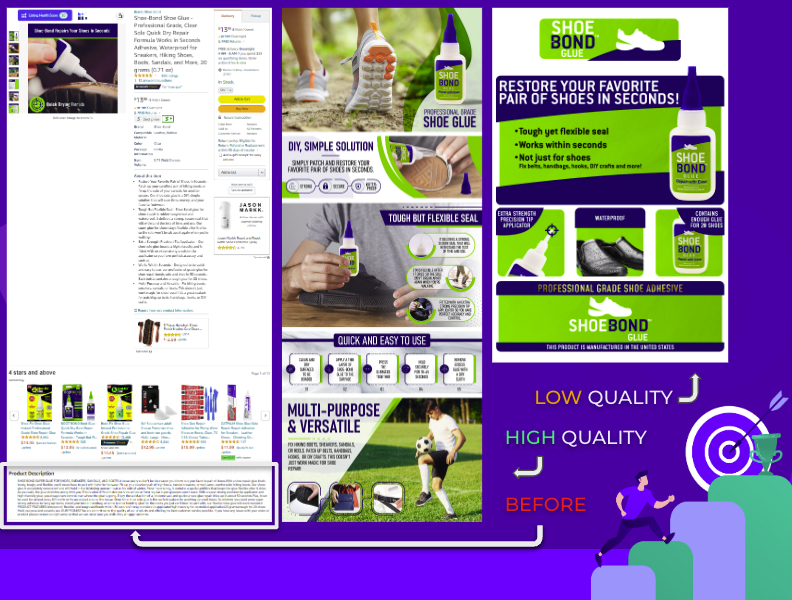 Amazon Storefront Design
Amazon Storefront Implementation & Optimization from Design to Deployment
Stores with 3+ pages have 83% higher shopper dwell time and 32% higher attributed sales per visitor.
On average, Stores updated within the past 90 days have 21% more repeat visitors and 35% higher attributed sales per visitor.
Optimized for Increased Traffic through Sponsored Brands Store Spotlight and Brand Store Video Campaigns.
Optimized for Conversion with design elements, addition of "Follow Us" and "Add to Cart" CTAs, About Us, Headline, and Product Segmentation.
Enhanced benefit via Customer Engagement tool.
Now Available: Brand Style Guide Creation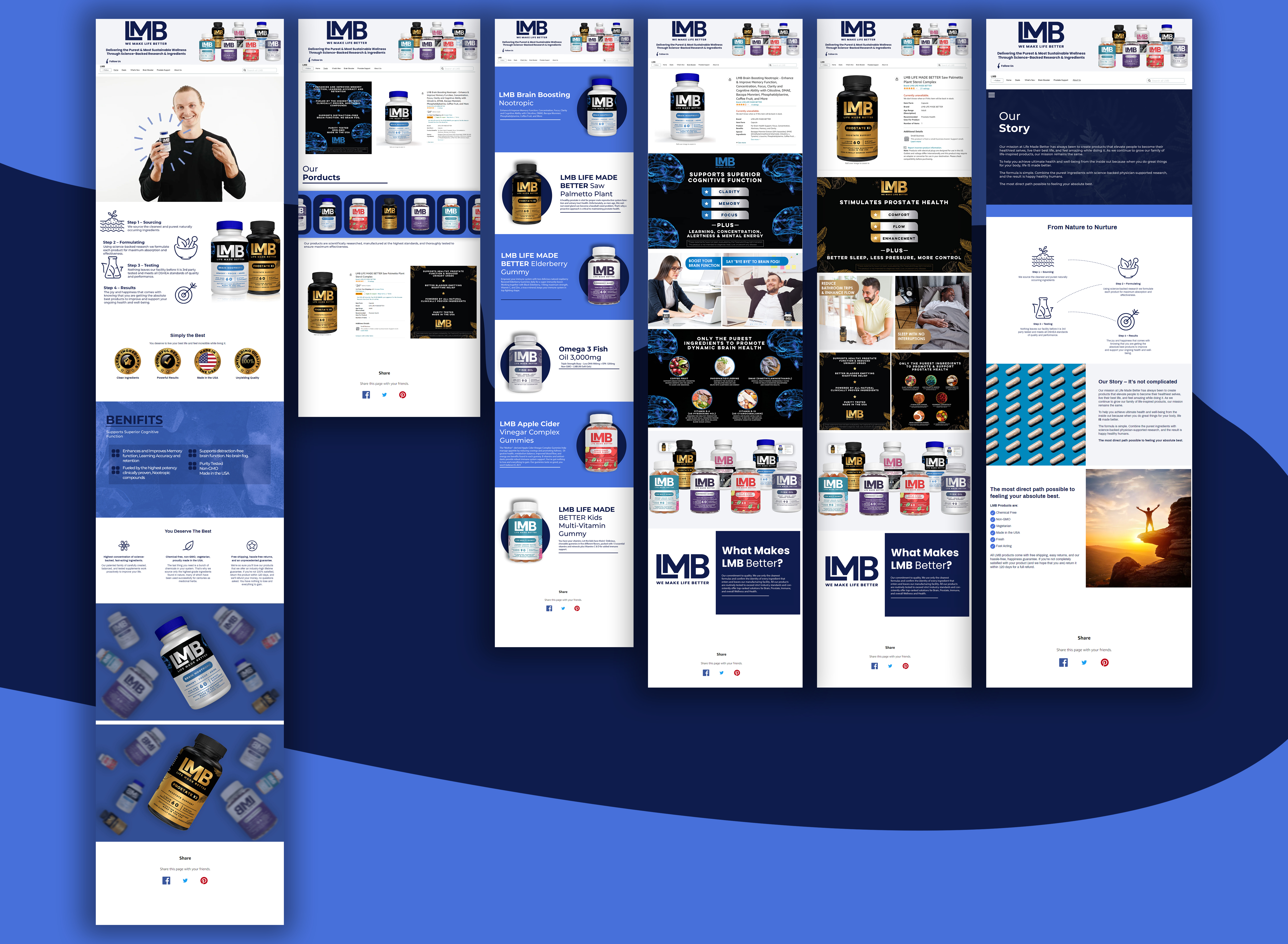 Amazon Product Videos + Brand Highlights
88% of viewers say they've been convinced to buy a product or service after watching a brand's video.
Types: Video Ad, Testimonial, How-to, Unboxing, 360 Showcase
Standard lengths: 30, 45, 60 seconds (longer upon request)
Format: 16:9 Horizontal, 1:1 Square, 4:5 Vertical, 9:16 Vertical
Add-Ons: Live-action models, product renderings, animated captions + elements, motion graphics, music, audio + more.
Perfect for your Product Detail Page, Amazon Storefront, Sponsored Brands Video or Brand Store Video Campaigns.
Budget-Friendly to Commercial-Quality Options Available.