Selling products online has become a popular way for entrepreneurs to reach a wider audience and achieve their business goals. Among the various e-commerce platforms available, Amazon stands out as one of the most prominent players in the market. With its vast customer base and robust infrastructure, many individuals and businesses consider selling on Amazon as an attractive opportunity. However, before embarking on this journey, it is crucial to understand the intricacies involved and determine whether selling on Amazon is indeed a challenging endeavor.
Understanding Amazon's Marketplace
Amazon's marketplace is an expansive platform that offers sellers the opportunity to showcase their products to millions of potential customers worldwide. It is a platform that constantly adapts to the changing needs and preferences of consumers. Therefore, understanding how Amazon operates is essential for success as a seller.
But what makes Amazon's marketplace truly remarkable is not just its size but also the intricate web of interconnected services and features that it provides to sellers. Let's dive deeper into the fascinating world of Amazon selling.
The Basics of Amazon Selling
When selling on Amazon, sellers have two main options: being an individual seller or a professional seller. Individual sellers typically sell a limited number of products and pay per item sold, while professional sellers have access to additional benefits such as bulk listing tools and dedicated customer support.
But selling on Amazon goes beyond just choosing a seller type. It involves making strategic decisions that can significantly impact a seller's success. For example, sellers must decide whether to fulfill orders themselves or leverage Amazon's fulfillment services through programs like Fulfillment by Amazon (FBA). FBA allows sellers to store their inventory in Amazon's warehouses, and Amazon handles storage, packaging, and shipping. This option can save sellers time and effort, but it comes at a cost.
Furthermore, sellers must carefully consider their pricing strategies, product descriptions, and customer service practices to stand out in the competitive Amazon marketplace. It's a dynamic ecosystem where sellers must constantly adapt and optimize their approach to succeed.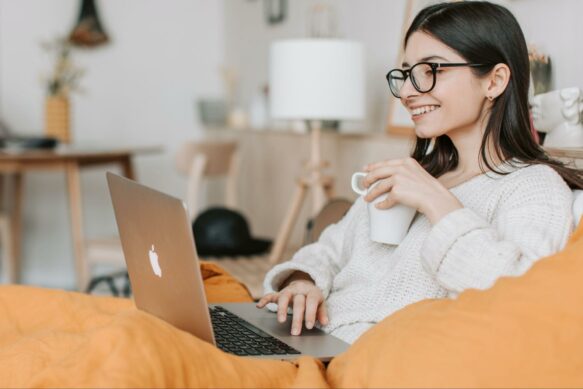 The Role of Amazon in E-Commerce
Amazon's dominance in the e-commerce market cannot be understated. With over 300 million active customers worldwide, the platform provides sellers with an unprecedented level of exposure. By leveraging Amazon's reputation and customer trust, sellers can tap into a vast pool of potential buyers, increasing their chances of success.
But Amazon's impact goes beyond just connecting buyers and sellers. The platform offers various tools and features that enable sellers to enhance their online presence and reach. From sponsored product ads that boost visibility to detailed analytics that provide valuable insights, Amazon equips sellers with the resources they need to thrive in the competitive e-commerce landscape.
Moreover, Amazon's commitment to customer satisfaction sets a high standard for sellers. The platform prioritizes customer reviews and ratings, which can heavily influence a seller's reputation and sales. This emphasis on customer experience pushes sellers to continuously improve their products and services, fostering a culture of innovation and quality.
Amazon's marketplace is not just a platform for selling products; it's a dynamic ecosystem that requires sellers to navigate various options, strategies, and tools to succeed. By understanding the intricacies of Amazon's operations and leveraging its vast reach and resources, sellers can unlock their full potential and thrive in the always-evolving world of e-commerce.
Challenges of Selling on Amazon
While Amazon offers considerable advantages to sellers, it is not without its challenges. Sellers must navigate through various obstacles to thrive amidst the fierce competition and fulfill Amazon's requirements.
Competition on Amazon's Marketplace
The popularity of Amazon means that sellers must contend with intense competition. With millions of products available, standing out and attracting customers can be challenging. Sellers must invest time and effort to optimize their product listings, differentiate their offerings, and employ effective marketing strategies to gain a competitive edge.
One way sellers can differentiate themselves is by providing exceptional customer service. Going above and beyond to address customer inquiries and concerns can help build trust and loyalty. Additionally, sellers can leverage customer reviews and ratings to showcase the quality and reliability of their products. By actively engaging with customers and continuously improving their offerings, sellers can establish a strong presence in the highly competitive Amazon marketplace.
Sellers can explore Amazon's advertising options to increase visibility and reach a wider audience. Sponsored product ads, for example, allow sellers to promote their products at the top of search results, increasing the likelihood of attracting potential buyers. By strategically utilizing these advertising tools, sellers can effectively compete with other sellers and drive sales.
Understanding Amazon's Fees and Costs
Amazon charges sellers various fees, including referral fees, FBA fees, and monthly subscription fees for professional sellers. Understanding these costs and factoring them into pricing strategies is vital to ensure profitability. Sellers must carefully evaluate their margins and consider the impact of Amazon's fees on their bottom line.
In addition to direct fees, sellers must also consider the costs associated with inventory management and fulfillment. Fulfillment by Amazon (FBA) offers convenience and efficiency, allowing sellers to store their products in Amazon's warehouses and utilize Amazon's shipping and customer service. However, sellers must account for the fees associated with FBA, including storage fees and order handling fees. By accurately estimating these costs and optimizing inventory management, sellers can maximize their profitability on the platform.
Furthermore, sellers can explore alternative fulfillment methods, such as fulfilling orders themselves or utilizing third-party logistics providers. While these options may require additional resources and logistical considerations, they can offer greater control over costs and enable sellers to customize their fulfillment processes.

Dealing with Amazon's Rules and Regulations
Amazon has strict rules and regulations that sellers must adhere to. Violations of these policies can result in account suspensions or even permanent bans. Sellers need to familiarize themselves with these guidelines and take proactive measures to comply with them. This includes accurately representing products, managing customer satisfaction, and maintaining high seller performance metrics.
To ensure compliance, sellers can regularly review Amazon's policies and guidelines to stay up-to-date with any changes or updates. They can also participate in Amazon's educational programs and resources, such as webinars and seller forums, to gain insights and best practices for navigating the platform successfully.
Moreover, sellers can leverage data and analytics to monitor their performance metrics and identify areas for improvement. By analyzing customer feedback, return rates, and order defect rates, sellers can proactively address any issues and continuously enhance their operations. This commitment to maintaining high standards can help sellers build a positive reputation and increase their chances of long-term success on Amazon.
Finding Success and Making it Big on Amazon
Despite the challenges, many sellers have found remarkable success on Amazon. Understanding the strategies employed by these successful sellers and the lessons they have learned can provide valuable insights for aspiring sellers.
Let's dive deeper into the world of successful Amazon sellers and explore the strategies they have used to stand out from the competition.
Strategies Used by Successful Amazon Sellers
Successful Amazon sellers employ various strategies to stand out from the competition. One of the key strategies is investing in high-quality product images. By showcasing their products in the best light possible, these sellers can attract more customers and increase their conversion rates.
In addition to high-quality images, successful sellers also utilize targeted advertising campaigns. They understand the importance of reaching their target audience and use advertising tools provided by Amazon to reach potential customers effectively.
Another crucial strategy employed by top sellers is optimizing product keywords. By conducting thorough keyword research and incorporating relevant keywords into their product listings, these sellers increase their chances of appearing in search results and reaching potential buyers.
Furthermore, successful sellers leverage customer reviews to enhance their credibility. They actively encourage customers to leave reviews and use positive feedback to build trust with potential buyers. By showcasing positive reviews, these sellers establish themselves as reputable and reliable sellers.
Lessons Learned from Top Amazon Sellers
Top Amazon sellers often highlight the importance of continually adapting and iterating their product offerings. They understand that the market is constantly evolving, and what may be popular today might not be tomorrow. By staying informed about market trends and consumer preferences, these sellers can make necessary adjustments to their product offerings and stay ahead of the competition.
Listening to customer feedback is another valuable lesson learned from successful Amazon sellers. They actively seek feedback from their customers and use it to improve their products and overall customer experience. By taking the time to understand their customers' needs and preferences, these sellers are able to provide better products and build long-lasting relationships with their buyers.
Constantly improving is a mantra followed by top Amazon sellers. They understand that complacency is the enemy of success and are always looking for ways to innovate and enhance their offerings. Whether it's through product improvements, expanding product lines, or exploring new marketing strategies, these sellers are constantly pushing the boundaries and striving for greatness.
The success stories of sellers who made it big on Amazon are not just a stroke of luck. They are the result of strategic planning, continuous improvement, and a deep understanding of the Amazon marketplace. By implementing the strategies used by successful sellers and embracing the lessons they have learned, aspiring sellers can increase their chances of achieving their own success on Amazon's platform.
Essential Tips for Selling on Amazon
To navigate the challenges and increase the chances of success on Amazon, sellers should adopt effective strategies and techniques.
How to Optimize Your Product Listings
Optimizing product listings is critical for visibility on Amazon. This involves conducting thorough keyword research, creating compelling product titles and descriptions, and utilizing Amazon's backend search terms effectively.
Effective Pricing Strategies for Amazon
Pricing products appropriately is a balancing act. Sellers must consider their costs, Amazon's fees, and the pricing strategies employed by competitors. Employing dynamic pricing tools and monitoring market trends can help sellers stay competitive while maximizing profitability.
Importance of Customer Reviews and How to Get Them
Customer reviews play a vital role in establishing credibility and driving sales on Amazon. Encouraging customers to leave reviews by providing exceptional customer service and politely requesting feedback can significantly impact a seller's reputation and success on the platform.
Is Selling on Amazon Worth it?
When deciding whether to sell on Amazon, understanding the pros and cons is crucial to make an informed choice.
Analyzing the Pros and Cons
Some of the benefits of selling on Amazon include access to a vast customer base, Amazon's fulfillment services, and the opportunity to leverage Amazon's reputation. However, sellers must also consider the challenges discussed earlier, including fierce competition, fees, and the risk of account suspension.
The Bottom Line: Is Amazon Selling for You?
Ultimately, the decision to sell on Amazon depends on various factors, including your business goals, resources, and your willingness to navigate through the challenges. By carefully considering the pros and cons, strategizing effectively, and continuously adapting to market dynamics, selling on Amazon can be a rewarding and profitable venture.
If the idea to start selling on Amazon is appealing but seems too daunting, consider looking for a partner to help show you the ropes. Adverio will help your brand achieve seven-figure revenue growth across key channels including Amazon, Walmart, Target, and more.
We'll answer the questions most brands can't answer, including: how much you can grow, how much it will cost, and what it will take to support that growth for the next two years and beyond.