Are you looking for a new opportunity to unlock your potential and make a profit? Becoming an Amazon reseller might be the perfect venture for you. In this article, we will explore the ins and outs of becoming an Amazon reseller, from understanding the Amazon marketplace to managing inventory and fulfillment. Let's dive in and discover how you can turn your passion into a thriving business!
Understanding the Amazon Marketplace
The first step to becoming an Amazon reseller is to understand the Amazon marketplace. With millions of customers worldwide, Amazon offers a vast and lucrative platform for sellers. As an Amazon reseller, you will have access to a wide range of product categories, allowing you to tap into various markets and target different customer segments.
When selling on Amazon, you have two options: being a third-party seller or participating in Amazon's Fulfilled by Amazon (FBA) program. As a third-party seller, you will be responsible for storing, packaging, and shipping your products. On the other hand, with FBA, Amazon takes care of the fulfillment process for you. This convenience comes at a cost, but it can save you time and effort.
The Role of an Amazon Reseller
As an Amazon reseller, your primary role is to identify profitable products, list them on Amazon, and fulfill customer orders. You will act as the intermediary between the supplier and the customer, ensuring a seamless buying experience.
One of the key responsibilities of an Amazon reseller is managing inventory effectively. This involves keeping track of stock levels, replenishing products when necessary, and avoiding stockouts or overstock situations. By maintaining optimal inventory levels, you can ensure prompt order fulfillment and customer satisfaction.
Pricing is another critical aspect of being an Amazon reseller. You need to determine competitive prices that attract customers while still allowing you to make a profit. This requires analyzing market trends, monitoring competitor pricing strategies, and adjusting your prices accordingly.
In addition to inventory management and pricing, marketing plays a crucial role in the success of an Amazon reseller. You need to create compelling product listings that highlight the unique features and benefits of your products. This involves writing persuasive product descriptions, optimizing keywords for search engine visibility, and using high-quality product images.

Benefits of Selling on Amazon
Selling on Amazon offers numerous benefits that make it an attractive option for aspiring entrepreneurs. Firstly, the Amazon marketplace has a massive customer base, which means a higher potential for sales. With millions of active users browsing and purchasing products on Amazon every day, you have a greater chance of reaching customers and generating sales compared to other platforms.
Moreover, Amazon's reputation and trustworthiness help build credibility for your brand, making it easier to attract customers. Many shoppers feel more confident buying from Amazon due to its reliable customer service, secure payment system, and buyer protection policies. By leveraging Amazon's reputation, you can establish trust with potential customers and increase your chances of making sales.
Another advantage is Amazon's fulfillment services. With FBA, you can take advantage of Amazon's extensive logistics network, ensuring fast and reliable delivery of your products. This not only enhances the customer experience but also saves you time and resources. By letting Amazon handle the storage, packaging, and shipping, you can focus on other aspects of your business, such as product sourcing and marketing.
Furthermore, Amazon provides robust tools and analytics to help you optimize your business. From inventory management to sales reporting, these tools give you valuable insights into your performance. You can track key metrics like sales volume, conversion rates, and customer feedback to gauge the effectiveness of your strategies. Using this, you can make data-driven decisions to improve your product offerings, pricing, and marketing efforts, ultimately growing your business on Amazon.
Getting Started as an Amazon Reseller
Now that you have an understanding of the Amazon marketplace, let's delve into the steps you need to take to get started as an Amazon reseller. It all begins with setting up your Amazon seller account.
Setting up an Amazon seller account is a straightforward process that requires a few simple steps. Head over to the Amazon Seller Central website and follow the step-by-step instructions to register as a seller. You will need to provide some personal and business information, such as your name, address, and bank account details.
Once your account is set up, you'll have access to the powerful Seller Central dashboard. This dashboard is your control center for managing your Amazon business. Take some time to familiarize yourself with the various features and tools available. Explore areas such as inventory management, listing creation, order fulfillment, and customer service to maximize your efficiency as a seller.
Understanding Amazon's fees and commissions is crucial before diving into selling on the platform. Amazon charges a referral fee for every item sold, which is a percentage of the product's total price. This fee helps cover the costs of running the marketplace and it provides you with access to millions of potential customers. Additionally, there might be other fees, such as storage fees for storing your products in Amazon's fulfillment centers.
By gaining a thorough understanding of these fees, you can accurately calculate your profit margins and ensure that your pricing strategy is profitable. Take the time to familiarize yourself with Amazon's fee structure, which can be found on its website. You can also use the company's fee calculator to estimate your costs accurately.
Now that you have your Amazon seller account set up and have a good grasp of the fees and commissions, it's time to start sourcing products to sell. There are various methods you can use to find profitable products, such as conducting market research, analyzing trends, and leveraging tools like Amazon's Best Sellers Rank.
Once you have identified the products you want to sell, it's time to create your listings. Pay attention to optimizing your product titles, descriptions, and images to attract potential customers. Use high-quality images and compelling product descriptions to make your listings stand out from the competition.
After your listings are live, it's time to focus on order fulfillment. You can choose to fulfill orders yourself or take advantage of Amazon's fulfillment services, such as Fulfillment by Amazon (FBA). FBA allows you to store your products in Amazon's fulfillment centers, and they handle the packing, shipping, and customer service for you.
As an Amazon reseller, providing excellent customer service is crucial. Make sure to promptly respond to customer inquiries, address any issues or concerns, and strive to exceed customer expectations. Positive reviews and satisfied customers will help boost your reputation and drive more sales.
Continuously monitor your performance metrics and make adjustments as needed. Keep an eye on your sales, customer feedback, and seller rating. By staying proactive and continuously improving your business, you can increase your chances of success as an Amazon reseller.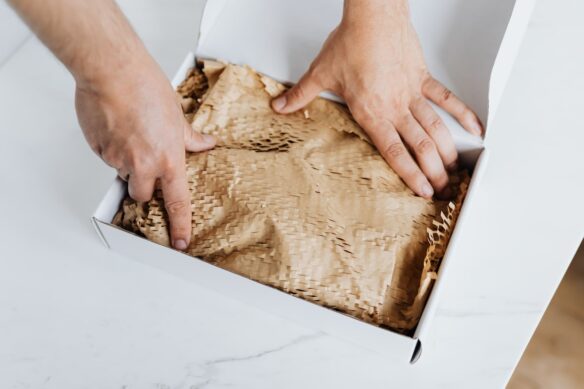 Finding Profitable Products to Sell
One of the key challenges for Amazon resellers is finding profitable products to sell. To succeed in this endeavor, you need to stay up-to-date with market trends and learn various sourcing strategies.
Researching Market Trends
Market research plays a vital role in identifying products with high demand and low competition. Utilize tools such as Amazon's Best Sellers Rank, product category reports, and keyword research tools to uncover potential opportunities. Look for products that align with your interests and expertise, as this will make the selling process more enjoyable and sustainable in the long run.
Additionally, pay attention to customer reviews and feedback to understand their preferences and pain points. By providing solutions to these needs, you can differentiate yourself from the competition and build a loyal customer base.
Sourcing Products: Wholesale, Retail Arbitrage, and Private Label
Once you have identified the products you want to sell, you need to determine your sourcing strategy. There are three primary methods: wholesale, retail arbitrage, and private label.
Wholesale involves purchasing products in bulk directly from manufacturers or authorized distributors. This approach allows you to benefit from economies of scale and access exclusive product lines.
Retail arbitrage, on the other hand, involves buying products from retail stores at a lower price and reselling them at a higher price on Amazon. This method requires careful scouting for profitable deals and taking advantage of clearance sales and discounts.
Lastly, private labeling involves creating your brand and packaging for existing products. This approach gives you more control over your brand and allows you to differentiate yourself from competitors.
Listing and Pricing Your Products
Now that you have sourced your products, it's time to list them on Amazon and set the right prices to attract customers and maximize profits.
Creating Effective Product Listings
An effective product listing is crucial to attract customers and drive sales. When creating your listings, focus on providing accurate and compelling product descriptions, high-quality images, and relevant keywords. Be sure to highlight the unique selling points of your products to differentiate yourself in a crowded marketplace.
Additionally, take advantage of Amazon's Enhanced Brand Content and A+ Content features, which allow you to enhance your listings with additional images, videos, and tailored product descriptions. These features can significantly improve conversion rates and help you stand out from competitors.
Pricing Strategies for Amazon Resellers
Pricing your products competitively is essential to attract customers while maintaining a healthy profit margin. Consider factors such as product costs, Amazon's fees, shipping costs, and competitors' pricing when setting your prices.
Experiment with different pricing strategies, such as penetration pricing to gain market share, or value-based pricing to position your products as premium options. Regularly monitor your prices and adjust them accordingly based on market conditions, customer demand, and profit goals.
Managing Inventory and Fulfillment
As an Amazon reseller, managing your inventory and fulfillment process efficiently is crucial to meeting customer expectations and avoiding stockouts or overstocking.
Understanding Amazon FBA (Fulfillment by Amazon)
Amazon's FBA program can save you time and effort by handling the fulfillment process on your behalf. With FBA, you ship your products to Amazon's fulfillment centers, and it takes care of storage, packaging, and shipping. This means that Amazon handles customer inquiries and returns, in addition to providing customer support.
Using FBA can significantly enhance your business's scalability and efficiency. It allows you to focus on sourcing new products and growing your sales, while Amazon takes care of the logistical complexities.
Inventory Management Best Practices
To avoid costly inventory-related issues, implementing good inventory management practices is crucial. Regularly monitor your inventory levels, update your listings to reflect accurate stock availability, and replenish your inventory in a timely manner.
Additionally, consider implementing inventory forecasting techniques to anticipate demand and avoid stockouts or overstocking. Leveraging tools such as Amazon's Inventory Performance Index and sales reports can provide valuable insights to optimize your inventory management strategy.
So, there you have it: a comprehensive guide on how to become an Amazon reseller. From understanding the Amazon marketplace to managing inventory and fulfillment, each step plays a vital role in your success.
There's a lot to keep track of when it comes to becoming an Amazon reseller and utilizing it to your best advantage. If you'd like help with this, consider hiring a communicative domestic team to help grow your Amazon business.
Adverio is a marketing partner that will help your brand achieve seven-figure revenue growth across key channels like Amazon, Walmart, Target, DTC, and more. Adverio will help you figure out how much you can grow, how much it'll cost, and what support it will take to continue that growth for the next two years – and beyond.
By leveraging the vast opportunities offered by Amazon and implementing effective strategies, you can unlock your potential and build a thriving business as an Amazon reseller. Get started today and embark on your journey toward financial independence and entrepreneurial success!