Amazon FBA (Fulfillment by Amazon) is a game-changer when it comes to selling products online. Whether you're a small business owner or an individual looking to make extra income, Amazon FBA provides a hassle-free and efficient way to sell on Amazon without the need to carry inventory. In this article, we'll dive into the ins and outs of Amazon FBA, from understanding the concept to setting up your account, selecting profitable products, listing them on Amazon, and managing orders effectively.
Before we delve into the details, let's start with the basics. What is Amazon FBA? In short, it's a service offered by Amazon that allows sellers to store their products in Amazon's fulfillment centers. Amazon then takes care of the packing, shipping, and customer service, leaving sellers more time to focus on growing their business.
Now that we understand what it is, let's take a closer look at how Amazon FBA works. When you sign up for Amazon FBA, you send your products to Amazon's warehouses. These warehouses are strategically located across the globe, which means your products can be stored closer to your customers, reducing shipping times and costs. This is especially beneficial for sellers who want to tap into international markets.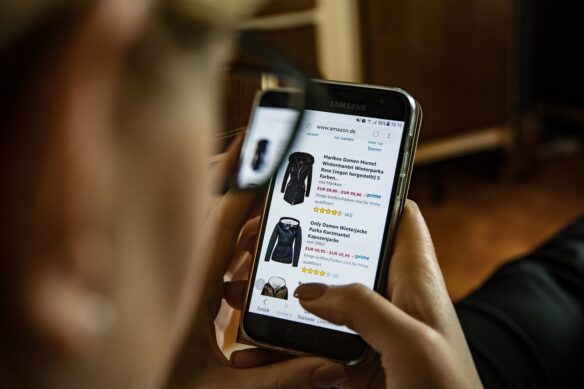 Once your products are stored in Amazon's warehouses, they become eligible for Amazon Prime and other Amazon programs. This is a huge advantage, as it means your products will be eligible for free two-day shipping for Prime members. This can significantly boost your sales potential, as Prime members tend to spend more on Amazon and are more likely to choose products that are eligible for Prime shipping.
What is Amazon FBA?
Amazon FBA is a comprehensive fulfillment service that takes care of the entire order fulfillment process on behalf of sellers. This means that once your products are stored in Amazon's warehouses, you can sit back and relax while Amazon handles everything from picking and packing your products to shipping them to your customers.
Amazon FBA is not just about storage and shipping, though. It also includes customer service. Amazon takes care of all customer inquiries, returns, and refunds, which saves you time and effort. This is a huge relief for sellers who don't want to deal with the hassle of customer service and want to focus on other aspects of their business.
Why Choose Amazon FBA?
There are plenty of reasons why sellers opt for Amazon FBA. First, it allows you to reach a wider customer base with Amazon's global infrastructure and reputation. Amazon has millions of customers worldwide, and by using FBA, your products will be eligible for Amazon's international shipping options, making it easier for customers from different countries to purchase your products.
In addition, Amazon FBA can help increase the visibility and credibility of your products. When your products are fulfilled by Amazon, they are eligible for the Prime badge. This badge indicates to customers that your products are eligible for free two-day shipping for Prime members. This can significantly increase the visibility of your products and lead to higher conversion rates.
Furthermore, Amazon FBA provides sellers with access to Amazon's world-class logistics network. This means that your products will be stored in Amazon's state-of-the-art warehouses, which are equipped with advanced technology to ensure efficient and accurate order fulfillment. This can give you peace of mind knowing that your products are in safe hands and will be delivered to your customers in a timely manner.
Lastly, by using Amazon FBA, you can save on shipping costs. Amazon has negotiated discounted shipping rates with major carriers, which means you can take advantage of these savings and pass them on to your customers. This can make your products more competitive in the marketplace and attract more customers.
Setting Up Your Amazon FBA Account
Now that you understand the benefits, let's walk through the process of setting up your Amazon FBA account.
Before we dive into the steps, let's take a moment to understand why setting up an Amazon FBA account is crucial for your e-commerce business. As we explained, Amazon FBA allows you to store your products in Amazon's fulfillment centers. This means that Amazon takes care of the entire fulfillment process, from storage to shipping. By utilizing FBA, you can focus on growing your business while Amazon handles the logistics.
Steps to Create Your Account
To start, head over to the Amazon Seller Central website and click on the "Sign Up" button. This will take you to the account creation page where you'll need to provide some basic information such as your name, email address, and business details. It's important to choose a selling plan that suits your needs. Amazon offers two options: Individual and Professional.
The individual plan is suitable for sellers who plan to sell fewer than 40 items per month. This plan charges a per-item fee in addition to the referral fees. On the other hand, the professional plan is ideal for sellers who anticipate selling more than 40 items per month. With this plan, you'll pay a monthly subscription fee, but the per-item fee is waived.
Once you've chosen your selling plan and provided the necessary information, you'll be prompted to set up your payment method. Amazon requires a valid credit card to charge the selling fees and any other applicable fees. Rest assured, Amazon says your payment information is secure and will be handled with utmost confidentiality.
Navigating the Amazon Seller Central Dashboard
Once your account is set up, familiarize yourself with the Seller Central Dashboard. This is your control center for managing your Amazon FBA business. The dashboard provides a comprehensive overview of your account's performance, allowing you to track sales, monitor inventory levels, and analyze customer feedback.
One of the key features of the Seller Central Dashboard is the Inventory Management section. Here, you can view and manage your inventory, ensuring that you have sufficient stock to meet customer demand. You can also set up automated replenishment alerts to ensure you never run out of stock.
Another important aspect of the dashboard is the Sales Performance section. This provides valuable insights into your sales metrics, such as the number of units sold, total revenue, and average selling price. By analyzing this data, you can identify trends, optimize your pricing strategy, and make informed business decisions.
Customer communication is crucial for maintaining a positive reputation on Amazon. The Seller Central Dashboard offers a dedicated section for managing customer inquiries and feedback. You can respond to customer messages promptly, address any concerns, and provide exceptional customer service.
Lastly, take the time to explore the various features and functionalities of the Seller Central Dashboard. Amazon constantly updates and improves its platform, so it's important to stay up-to-date with any new tools or resources that can enhance your selling experience.
As you can see, setting up your Amazon FBA account is a straightforward process. By following these steps and familiarizing yourself with the Seller Central Dashboard, you'll be well-equipped to start and grow your e-commerce business on Amazon.
Product Selection for Amazon FBA
Choosing the right products to sell is crucial for your success on Amazon FBA. Here, we'll outline some key considerations when it comes to product selection.
Identifying Profitable Products
Research plays a crucial role in identifying profitable products. Take advantage of Amazon's tools, such as the Best Sellers Rank and the Product Research feature, to gain insights into current market trends and demand. By analyzing the Best Sellers Rank, you can determine which products are selling well and have a high demand. This information can help you make informed decisions about the products you choose to sell.
Additionally, consider factors like competition, potential profit margin, and product uniqueness. Competition analysis is essential to understand the level of competition you will face in a particular product category. It's important to find a balance between high demand and low competition to maximize your chances of success.
When evaluating potential profit margins, take into account factors such as manufacturing costs, shipping fees, and Amazon's fees. Understanding these costs will help you determine if a product has the potential to generate a profitable return on investment.
Product uniqueness is another important factor to consider. While selling popular products can be lucrative, it's also essential to find a unique selling proposition that sets your product apart from competitors. This could be through innovative features, superior quality, or a niche target market.
Understanding Amazon's Product Restrictions
When selecting products, be aware of Amazon's product restrictions. Certain categories require additional approval or may have specific guidelines. It's important to do your due diligence and ensure your chosen products meet Amazon's requirements to avoid any surprises down the line.
Amazon has specific guidelines for various categories such as beauty, health, and dietary supplements. These guidelines ensure that products meet safety and quality standards, protecting both Amazon and its customers. Failure to comply with these guidelines can result in your products being removed from the platform or even account suspension.
To avoid any potential issues, thoroughly review Amazon's category-specific requirements and guidelines. This will help you understand any additional steps or documentation needed for approval. It's also a good idea to stay updated on any changes or updates to these guidelines, as Amazon periodically updates its policies.
By taking the time to understand Amazon's product restrictions, you can ensure that your chosen products are eligible for sale on the platform. This will save you time, effort, and potential headaches in the long run.
Listing Your Products on Amazon FBA
Once you have your products selected, it's time to create compelling product listings and optimize them for search visibility.
Creating a Product Listing
When creating a product listing, provide accurate and detailed product information. Be sure to include high-quality images, clear product descriptions, and any relevant specifications. The more information you provide, the easier it will be for customers to make informed purchasing decisions.
Optimizing Your Product Listings for Search
To improve your product's visibility on Amazon, optimize your product listings for search. Conduct keyword research to identify relevant keywords and strategically incorporate them into your titles, bullet points, and product descriptions. Additionally, encourage customers to leave reviews, as positive reviews can boost your ranking.
Managing Amazon FBA Orders
Once your products are listed and orders start coming in, it's important to understand how Amazon FBA handles order fulfillment and how to handle returns and refunds effectively.
How Amazon FBA Handles Order Fulfillment
With Amazon FBA, the order fulfillment process is largely taken care of for you. Once a customer places an order, Amazon picks, packs, and ships the product on your behalf. You can monitor the status of your orders through the Seller Central Dashboard and rest assured that Amazon's robust fulfillment network ensures prompt and reliable delivery.
Dealing with Returns and Refunds
Inevitably, you may encounter returns and refund requests. In such cases, Amazon FBA simplifies the process by handling customer service inquiries and facilitating returns on your behalf. Take the time to understand Amazon's return policies and ensure efficient and satisfactory resolutions for your customers.
In conclusion, Amazon FBA offers a wealth of benefits for sellers looking to leverage the power of Amazon without the hassle of carrying inventory. From setting up your account to selecting profitable products, listing them effectively, and managing orders efficiently, this article has covered the essentials to help you unlock the benefits of Amazon FBA and succeed in the world of online selling.
If you want to take advantage of the benefits from Amazon FBA, but don't quite know how to get started, consider hiring a full service Amazon marketing agency like Adverio to help. At Adverio, our goal is to help you achieve growth across major marketplaces, including Amazon. If you're ready to break through revenue plateaus and grow, then get started with Adverio today!