Opening an online store can be a daunting task, especially when it comes to a giant like Amazon. However, with the right strategies and approach, you can create a successful Amazon storefront that attracts customers and drives sales. In this step-by-step guide, we will walk you through the process of setting up your Amazon storefront, designing it to showcase your brand, adding products, and optimizing it for search engines. By the end of this guide, you will have all the tools you need to launch a thriving online store on Amazon.
Understanding the Basics of Amazon Storefront
Before we dive into the nitty-gritty of setting up your Amazon storefront, let's first understand what an Amazon storefront is. An Amazon storefront is a dedicated page on Amazon where sellers can showcase their brand, products, and story. It serves as a one-stop destination for customers to explore and purchase products from your brand. With a well-optimized storefront, you can build brand credibility and loyalty, making it easier to attract and retain customers.
When you create an Amazon storefront, you have the opportunity to create a unique and personalized shopping experience for your customers. You can customize your storefront with your logo, hero image, brand colors, and imagery, giving it a distinct and recognizable identity. This helps to establish your brand's presence on the Amazon platform and differentiate yourself from other sellers.
One of the key features of an Amazon storefront is the ability to categorize your products. By organizing your products into different categories, you make it easier for customers to navigate and find what they are looking for, from best-selling products to all individual products. This can lead to increased sales and customer satisfaction, as customers can quickly and easily find the products they need.
Consider how you want to showcase your products and brand story. You can use high-quality product images, lifestyle images and compelling product descriptions to engage and entice customers. By creating a visually appealing storefront, you can capture the attention of potential customers and encourage them to explore further.
Furthermore, an Amazon storefront allows you to tell your brand story and highlight what sets your products apart from the competition. You can share information about your company's history, values, and mission. This helps to create a connection with customers and build trust in your brand.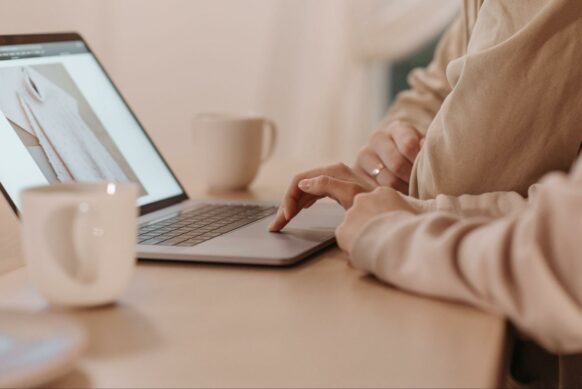 Why is Amazon Storefront Important for Your Business?
Having an Amazon storefront offers numerous benefits for your business. Firstly, as mentioned, it creates a cohesive brand experience by allowing you to showcase your brand story and values. Customers are more likely to engage with brands that have a compelling narrative. When customers feel connected to your brand, they are more likely to become repeat customers and recommend your products to others.
Secondly, having a storefront makes it easier for customers to browse your products without distractions, increasing the chances of making a purchase. When customers visit your storefront, they are focused solely on your brand and products, rather than being distracted by other sellers or unrelated products. This can lead to higher conversion rates and increased sales.
Lastly, an optimized storefront improves your search engine visibility, driving organic traffic to your store. When you optimize your storefront with relevant keywords, product descriptions, and meta tags, you increase the likelihood of appearing in search results. This can help you reach a wider audience and attract more potential customers to your store.
An Amazon storefront is a powerful tool for sellers to showcase their brand, products, and story. By creating a personalized and well-optimized storefront, you can attract and retain customers, increase sales, and build brand credibility. It's an essential component of a successful Amazon selling strategy.
Setting Up Your Amazon Storefront
Now that you understand the importance of an Amazon storefront, let's jump into setting it up.
Creating an Amazon storefront is an exciting opportunity to showcase your products and reach a wide customer base. With millions of users visiting Amazon every day, having a well-designed and user-friendly storefront can significantly boost your sales and brand visibility.
Registering for a Seller Account
The first step in creating your Amazon storefront is to register for a seller account. This process is straightforward and can be done by navigating to the Amazon Seller Central Dashboard. Once there, you will be guided through a series of prompts to set up your account.
It's essential to have all necessary business information on hand before starting the registration process. This includes your business name, address, and tax details. Providing accurate and up-to-date information will ensure a smooth registration process and prevent any delays in getting your storefront up and running.
Navigating the Amazon Seller Central Dashboard
Once you've successfully set up your seller account, it's time to familiarize yourself with the Amazon Seller Central Dashboard. This intuitive platform is where you will manage your storefront, products, inventory, and orders.
Take some time to explore the different sections and features available to you on the dashboard. This will help you understand how to effectively and efficiently manage your storefront. From updating product listings to monitoring sales performance, the Seller Central Dashboard offers a range of tools to help you optimize your Amazon storefront.
One of the key features of the dashboard is the inventory management system. Here, you can track your stock levels, set up automated reordering, and manage product variations. By keeping a close eye on your inventory, you can ensure that your storefront is always well-stocked and ready to fulfill customer orders.
In addition to inventory management, the Seller Central Dashboard also provides valuable insights into your sales performance. You can analyze data on customer behavior, track sales trends, and identify opportunities for growth. This information can help you make informed decisions about pricing, promotions, and product selection to maximize your storefront's profitability.
Furthermore, the dashboard allows you to manage customer reviews and feedback. Responding promptly and professionally to customer inquiries and concerns can build trust and loyalty, ultimately enhancing your storefront's reputation.
As you navigate through the Seller Central Dashboard, you will discover various other features and tools designed to streamline your storefront management. From advertising options to fulfillment services, Amazon offers a comprehensive suite of resources to help you succeed as an online seller.
Remember, setting up your Amazon storefront is just the beginning. Continuously optimizing and refining your storefront based on customer feedback and market trends is crucial for long-term success. With dedication and strategic planning, your Amazon storefront can become a thriving online business.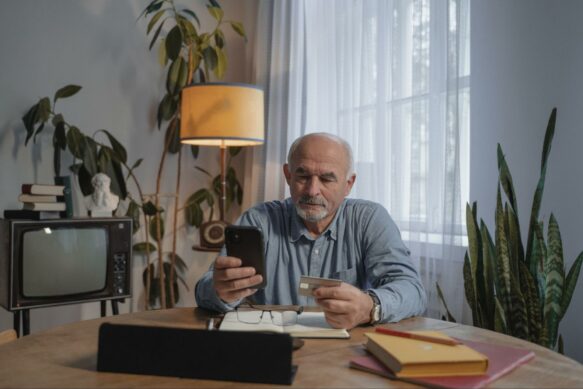 Designing Your Amazon Storefront
After setting up your seller account, it's time to design your Amazon storefront to reflect your brand identity.
Creating a visually appealing and user-friendly storefront is essential for attracting customers and increasing sales. A well-designed storefront not only showcases your products but also establishes your brand's credibility and professionalism. Let's explore some key aspects of designing your Amazon storefront.
Choosing the Right Template
Amazon offers various storefront templates to choose from. Selecting the right template is crucial as it sets the foundation for your storefront's overall look and feel. Take the time to explore different templates and consider how they align with your brand's aesthetics and values.
When choosing a template, keep in mind that it should be visually appealing, easy to navigate, and mobile-friendly. With the increasing number of customers shopping on mobile devices, having a responsive storefront is essential for providing a seamless shopping experience.
Once you've selected a template, it's time to customize it with your brand's logo, colors, and imagery. This customization will help create a cohesive look that aligns with your brand identity and makes your storefront stand out.
Customizing Your Storefront Layout
Now that you have your template set up, it's time to dive into customizing the layout of your storefront. A well-organized and intuitive layout and a navigation menu are crucial for helping customers find what they're looking for quickly and easily.
Start by organizing your product categories and collections that make sense for your brand. This categorization will not only help customers navigate your storefront but also allow you to showcase different product lines or highlight specific promotions.
Consider featuring your top-selling items prominently on your storefront. Highlighting these products can capture customer attention and drive sales. Additionally, make sure to showcase any ongoing promotions or discounts to entice customers to make a purchase.
When customizing your storefront layout, remember to keep it clean and uncluttered. Avoid overcrowding your storefront with too many products or excessive text. A clutter-free product grid design will make it easier for customers to focus on your products and make informed buying decisions.
Designing your Amazon storefront is an ongoing process. Continuously monitor your storefront's performance and make adjustments as needed. Regularly update your product offerings, refresh your imagery, and optimize your layout to keep your storefront engaging and up-to-date.
By investing time and effort into designing a visually appealing and user-friendly storefront, you can create a positive shopping experience for your customers and increase your chances of success on Amazon.
Adding Products to Your Amazon Storefront
Your Amazon storefront won't be complete without products to showcase. Here are some best practices for adding products to maximize your sales potential.
Product Listing Best Practices
When creating product listings, make sure to optimize them for maximum visibility. Use descriptive and compelling product titles, including relevant keywords. Write clear and concise product descriptions that highlight the benefits and features. Include high-quality images that showcase the product from different angles and showcase best-selling products. Lastly, encourage customer reviews to establish trust and social proof.
Managing Your Inventory
Managing your inventory is crucial to ensure smooth operations. Regularly update your inventory levels and track sales to avoid stockouts. Consider setting up automated inventory management systems to streamline the process. Also, keep an eye on customer demand and trends to optimize your inventory assortment and stay ahead of the competition.
Optimizing Your Amazon Storefront for SEO
Lastly, optimizing your Amazon storefront for search engines is essential to drive organic traffic and increase visibility. Here's how:
Keyword Research for Your Products
Identify relevant keywords that customers use when searching for products similar to yours. Use keyword research tools to uncover high-volume and low-competition keywords. Incorporate these keywords naturally into your product listings, titles, and descriptions. This will improve your chances of ranking higher in search results.
Writing Effective Product Descriptions
Your product descriptions should be informative, engaging, and optimized for keywords. Clearly communicate the product's features, benefits, and unique selling points. Convey the value proposition to the customers, addressing their pain points and offering solutions.
By following this step-by-step guide, you are well on your way to creating a successful Amazon storefront. Remember, consistency, optimization, and a user-friendly experience are key to attracting and retaining customers.
Creating a successful Amazon storefront can take a lot of time and effort. Are you wanting to get started, but worried you don't have the energy to devote? Consider hiring a partner like Adverio to lend a hand!
Our experienced team is well-versed in all things Amazon, as well as other channels like Walmart and Target. Our goal is to help you grow by breaking through revenue plateaus and reversing declining sales. A big part of that involves optimizing your Amazon storefront, so hire Adverio to help you out today!