A Look Back at Last Year's Inaugural Event (2022)
Last year, the first-ever Amazon Prime Early Access Sale (PEAS), also known as Fall Prime Day, or Prime Fall Deal Event, was a rollercoaster ride for both shoppers and sellers alike. The 48-hour shopping event in 2022 was nothing short of remarkable, with over $100 million items sold by Amazon's selling partners. Interestingly, more than half of the households that shopped during the sale placed at least two separate orders. Amazon's own brands held a strong presence, especially in personal electronics and smart home devices categories.
A Glimpse into the Future: What to Expect in 2023
With such impressive statistics from last year's sale, the anticipation for this year's Amazon Prime Fall Deal Event is at an all-time high. If this year's July Prime Day sales increase vs 2022 Prime Day is a correlated indicator of growth for this year's Fall Prime Day, we could see as much as a 25% increase in overall sales vs last year. We predict the 2023 sale will kick off on October 10th and last through October 11th, so it's time to start preparing now. Don't forget to mark your calendars for this opportunity to gain rank and boost your sales.
Prime Early Access Sale: Promotion Strategies
Promoting your products effectively is key to maximizing your sales during the Early Access Sale. Here are 7 strategies you can employ:
1. Enroll in Amazon Prime Fall Deal Event
To participate in Amazon's Prime Fall Deal Event as a seller, it's critical to prepare in advance. Start by ensuring your account has been upgraded to Professional Seller status. You must also verify that your seller performance metrics meet Amazon's required standards. Once all the prerequisites are met, you're eligible to submit your deals for review via Seller Central. Remember, deadlines are crucial. Deal submissions must be made by 11:59 p.m. (PDT) on August 11, 2023. Adherence to this deadline is vital to include your products in this year's sale.
In order to find out if any of your products qualify for the Prime Fall Deal Event, log into Seller Central > Advertising > Deals Dashboard.
2. Optimize Your Product Listings
Before you even think about promotion, ensure that your product listings are fully optimized. High-quality images, detailed and engaging product descriptions, and a compelling title with relevant keywords are essential. This will not only attract customers but also improve your product's visibility in Amazon's search results.
3. Leverage Amazon Advertising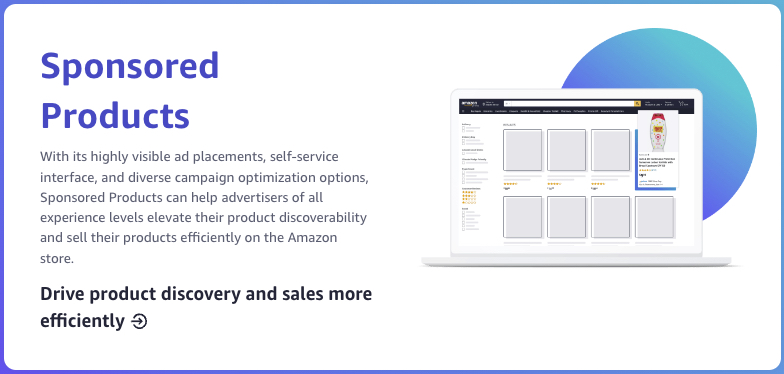 Amazon offers several advertising options to help you boost your product visibility via Amazon Advertising. Sponsored Products, Sponsored Brands, and Sponsored Display are all excellent choices depending on your specific goals and budget. Remember, during sales events like PEAS, the competition for ad space can be high, so it's crucial to optimize your bids and increase your budgets to get the most out of your ad spend.
4. Use Social Media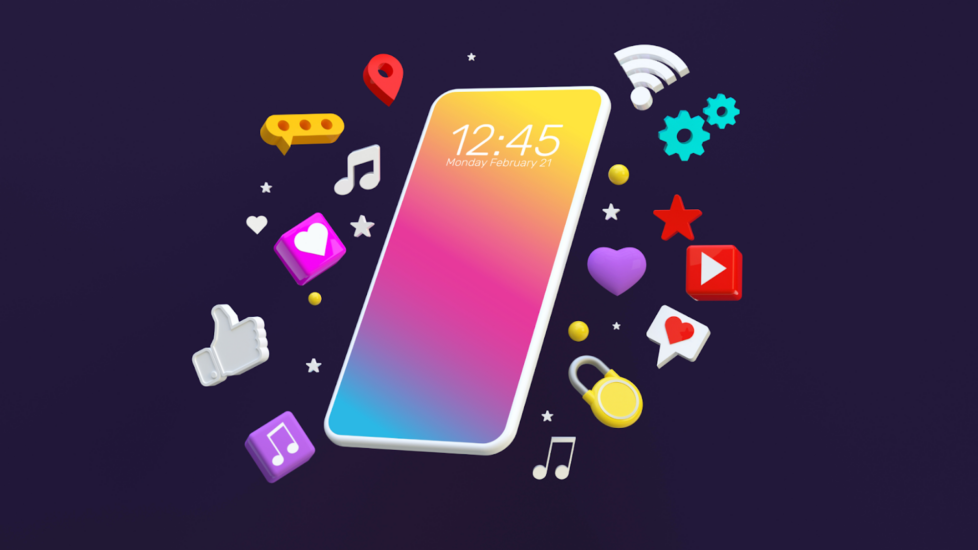 Social media platforms like Facebook, Instagram, and Twitter are effective channels for promotion. You can create posts or even paid advertisements about your deals, directing traffic to your Amazon listings. Remember to highlight the unique selling points of your products and the value of your deals in your posts.
Pro Tip: Make sure you are leveraging Amazon Posts and posting daily at least one week leading up to the event.
5. Email Marketing & Amazon's MYCE Tool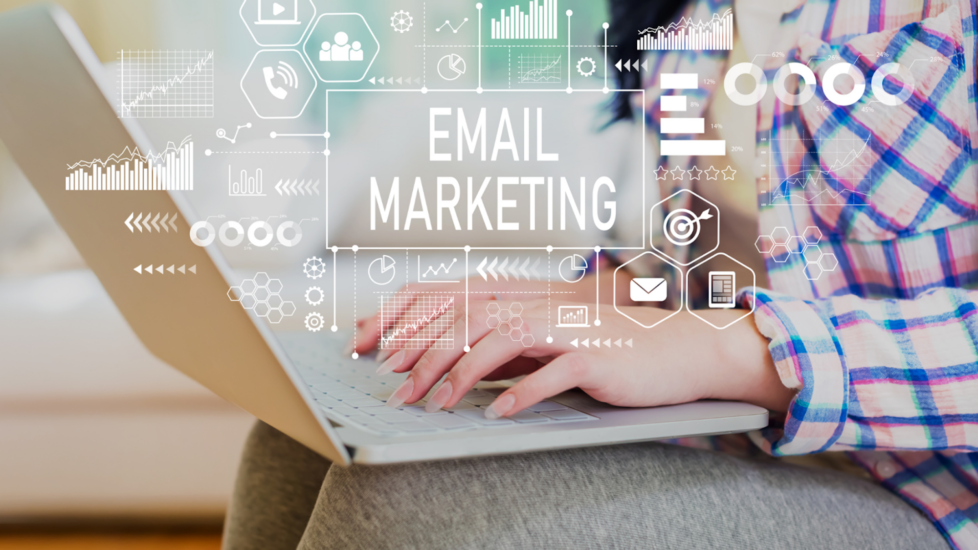 If you have an email list, make sure to use it. You can use the My Customer Engagement (MYCE) tool from amazon to send out newsletters announcing your deals, with direct links to your product listings on Amazon. An engaging subject line will increase the open rates of your emails, and a clear call-to-action can drive more clicks to your product listings.
Pro Tip: Make sure to use your Amazon Brand Referral Bonus link to get a 10% credit to your Seller Central account on all purchases through your email list!
6. Collaborate with Influencers
Influencers have a powerful impact on their followers' purchasing decisions. Reach out to influencers in your niche and offer them your products for review or organize a giveaway. Their endorsement could increase your product's visibility and credibility, leading to more sales during the sale.
7. Offer Lightning Deals & Prime Exclusive Discounts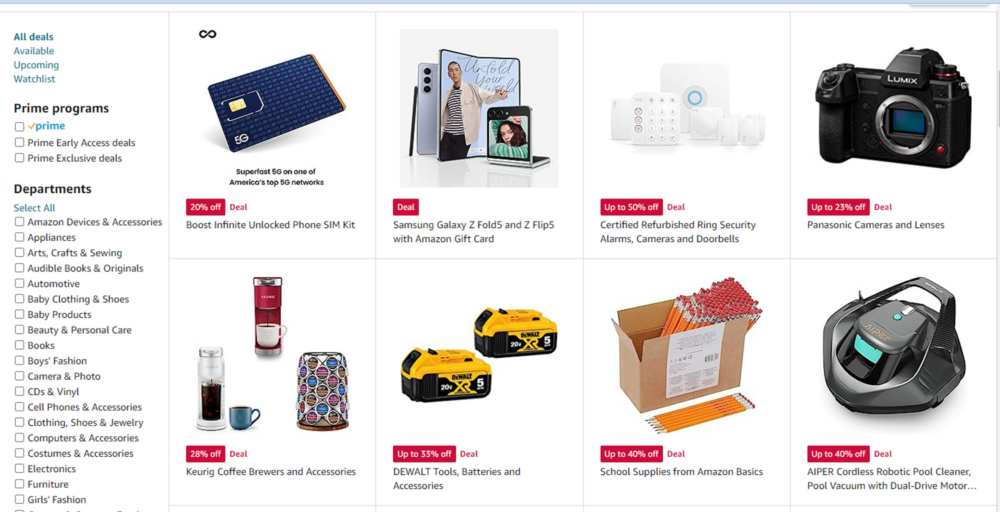 Lightning deals, Prime Exclusive Discounts are time-bound promotional offers that are featured on Amazon's Deals page, one of the most visited pages on Amazon. These deals can drive significant traffic to your listings, but they require advance setup and Amazon's approval.
Remember, promoting your products effectively is not just about reaching a broad audience, but also about reaching the right audience. Understanding your target customers and crafting your promotion strategies to appeal to them is crucial for maximizing your success during the Amazon Prime Early Access Sale.
Not Eligible for Fall Prime Deal Event, Lightning Deals, or Prime Exclusive Discounts?
Not all products or brands are eligible for these special deal offers. Not to worry, your brand and product catalog should still be eligible for regular Coupons, Promotions, and Bundles. Make sure you are leveraging all of the tools at your disposal to bring more shoppers to your listings.
Checking Eligibility and Deal Submission
How do you check if your products qualify for the deals? First, ensure you meet the general eligibility criteria set by Amazon. To participate in the Fall Prime Day Event, your Discount must meet the following criteria:
You must be a seller with at least four seller feedback ratings.
The product must have a rating of at least 3.5 stars, or no rating.
The discount must be at least 20% off the non-member, non-promotional price.
The Prime Exclusive Discounted price must beat the lowest price for the ASIN in the past 30 days.
So how do you submit your products for the deals? Simply go to the 'Deals Dashboard' in Seller Central and select 'Create a new deal.' From there, follow the prompts to select your products, schedule your deal, and submit it for review.
Predictions and Conclusion
This year's sale is expected to be even bigger and better. With the pandemic almost ful;ly in the rearview mirror, consumer spending is anticipated to be high. Based on last year's best sellers, such as the Macbook Air M1, Peloton Bike, Bose earbuds, and Casper pillows, we predict high-end electronics and home comfort products will continue to dominate this year's sale. Similarly, holiday shopping and decorating items will likely be in high demand given the sale's proximity to the festive season.
To wrap it up, this year's Amazon Prime Early Access Sale is not to be missed. As a seller, make sure you have your strategies, deals, promotions, and inventory in place well ahead of time. Here's to a successful 2023 sale!
Start preparing now for the 2023 Amazon Prime Early Access Sale. Log in to your Seller Central account and get started!
Not sure how to fully prepare for Amazon's Fall Prime Day? Click here to book a strategy call with us.
Resources
(may require you to log into Seller Central)
Prime Fall Deal Event FAQ
What is the Amazon Prime Fall Deal Event for sellers?
The Amazon Prime Fall Deal Event, also known as Amazon Prime Early Access Sale, is a sales event where Amazon Prime members get early access to deals. As a seller, it's a great opportunity to increase visibility and boost sales.
How can I participate in the Amazon Prime Fall Deal Event as a seller?
To participate, you must be a Professional Seller and have a Prime badge on the products you wish to include in the sale. You will then need to apply through Amazon Seller Central > Advertising >Deals during the application period.
When can I register my products for the Amazon Prime Fall Deal Event?
Deal submissions must be made by 11:59 p.m. (PDT) on August 11, 2023.
Can I change the price of my product during the Amazon Prime Fall Deal Event??
Once your deal is live, you cannot change the deal price. Therefore, it's important to carefully decide on the price before submitting your deal for approval.
What discounts should I offer during the Amazon Prime Fall Deal Event?
The discount you offer can vary, but it should be competitive to attract customers. Remember, during major sales, customers are looking for significant deals. We recommend starting with at least a 20% discount.